Honestly, when was the last time you deep cleaned your bathroom? It can be time-consuming and super exhausting to remove all kinds of buildup from showers, tubs, toilets, and other surfaces.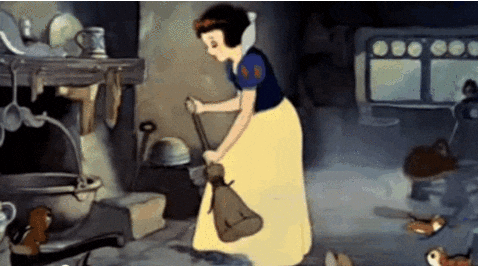 Well, we got some tips!
Helping clean your bathroom quickly and efficiently
As a first step, you need to remove all items from their usual locations.

For best results, perform this step throughout the bathroom, removing all products from the shower and/or tub before beginning cleaning. Throw all used towels and rugs out of the room, throw away products you no longer use and get everything out of the toilet.
Then, step 2. Remove dust from surfaces before they become wet.

To remove dust, use a long-handled duster to remove any buildup and cobwebs, from the corners, light fixtures, or cabinets. Sweep or vacuum to remove hair and other debris that may have accumulated on the floor.
Then, apply the cleaner to the shower and tub.

Depending on the surface, you may need different products. But for the most part, you can use an all-purpose cleaner for most items.

But for bathroom mildew and mould, you need special products. Bathroom mould is an unsightly and unhealthy problem that should be addressed as soon as you spot it. For mould on painted walls, try a gel-type remover.


Gong100 Mold Remover Gel

The applicator is thinner and is suitable for smaller areas that need extra help, such as between bathroom tiles, and in the corners of mouldy window slots that get soaked in rain. Apply a generous amount to the surface, let it sit for about 2 hours, then rinse with water or wipe with a damp paper towel. It really gets in there and snuffs out the mould.
Then, work on other surfaces.

Use a microfiber cloth or sponge to spray all-purpose cleaner on cleaning equipment, then wipe down all towel rails, shelves, baseboards, doors, blinds, and window sills. Work in sections from left to right from top to bottom of the room. 
Spray all-purpose cleaner on sinks, faucets, and countertops, then wipe with a clean cloth. If there is a buildup in the sink or soap dish, use a scrubbing sponge to loosen it before wiping it clean. Use glass cleaner on the mirror. A damp cloth can remove dust from cabinet surfaces.


At this point, the cleaner will do most of the work for you, allowing you to gently wipe away loose dirt and buildup. Be careful to inspect all walls, floors and other surfaces before rinsing.
Before rinsing everything, clean the toilet.
Instead of using a sponge, you can use an all-purpose cleaner that provides better hygiene and convenience. Retractable Bathroom Cleaner lets you clean high or low without the need for ladders or bending over.


Gong100 Bath Stick Cleaner is adjustable in length, making it easier to clean every corner. The brush head contains detergent, no additional toilet cleaner is required, and the special angle design makes it easy to clean all deep-corners.
Finally, rinse off any cleaner.
If needed, gently wipe away loose dirt and buildup, then clean it up. If your toilet has a window, open the window for ventilation, or you can bring a fan to help dry the entire space.

While you wait for the space to dry, you can start cleaning products and items that need to be put back in the toilet. Spray a damp cloth with antibacterial spray, then wipe off everything, making sure you also clean the bottom, such as the cup you used to put your toothbrush on.
Finally, keep everyone out of the bathroom long enough to allow the floors to dry.