Nothing beats a car's air conditioner on a hot summer day.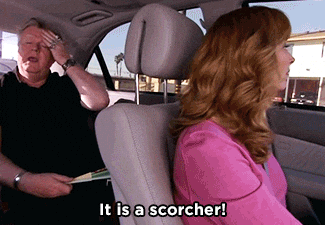 But what do you do when the air coming out of the vent smells musty?🤢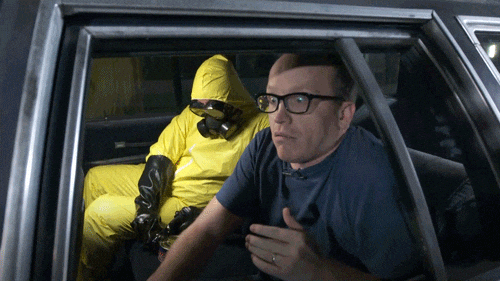 When you turn on the air conditioner, moisture is created, water can collect in that area, and if the water is there long enough, it can attract bacteria, mould, and dirt, which can create musty smells and odours. 
Most of the water will drain out of your car through the evaporator drain pipe under the bottom of the vehicle. On a hot and humid day, you may see a small puddle under the car. But sometimes, some of this builds up in the carburettor, and if it sits in the carburettor for a while, bacteria and mould can form and you can smell it in the car.


There are several solutions to get rid of unwanted foul odours in air conditioners. Gong100 Air Conditioning Deodorant Spray is formulated with odour elimination technology to find and eliminate odours at their source.
Gong100 Air Conditioner Deodorant Spray has both deodorant and antibacterial effects, helping to remove 99% of harmful bacteria in air conditioners, and only uses safe cypress essential oil, no artificial fragrance, safe to use in the car (you don't have to worry about harmful and chemical ingredients)
You just need to spray it on areas that are usually hard to reach (aircon vents and fin filter), and it is great for deodorizing and eliminating bacteria.
It can be used in car air conditioners and can also be used to clean the outside of car air conditioners, just spraying on the external air intake will do.
Use in the car aircon
STEP.01- Please turn off the power of the car and spray into the air outlet of the aircon
STEP.02 - Turn on the aircon after spraying, and turn on the circulation system in the car at the same time, adjust the air volume to above level 3, and run for about 10 mins for ventilation
STEP.03 - Make sure to ventilate for 10 mins before using the aircon
Use at the exterior of the car aircon
STEP.01 - Please turn off the air conditioner and adjust the air volume to level 3 or above
STEP.02 - Switch to the external circulation system
STEP.03 - Spray it into the external air intake, located at the bottom of the wiper. Run the car and the air circulation system for ventilation.
STEP.04 - Make sure to ventilate for 10 mins before using the aircon