Huh...CNY again...must start cleaning up the entire house...super tiring right? 
But let me promise you, after you see your house in a sparkling clean condition, you will feel that all these are worth it! 
*maybe sacrifice abit lah...backache for a few days...hehehe*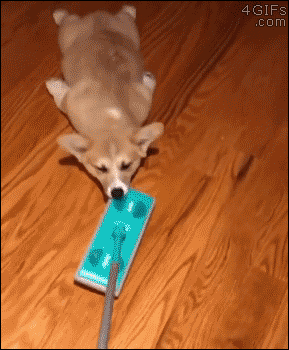 GONG100 has prepared several items to help you ease the burden! 
Ⅰ.  Mold Removal Gel - 'The Mold Killer'
Be it the kitchen or bathroom, the filthy dark spots are disgusting…...
However, now...you don't need to squat down holding the brush and detergent to scrub them away! 
As long as you have GONG100 Mold Removal Gel, squeeze it and wait for around 2 hours, then rinse it with water! Isn't it super convenient?
▼ Before / After ▼
We've received many positive reviews from customers, saying that this product is super easy to use and most importantly, it works! 
For more info, you may watch the following clip ▼
Ⅱ. Grease Spot Cleaner - 'The Oil Stain Killer'
Whether it is the gas stove, induction cooker or air fryer, which accumulated a long trace of oil in the kitchen, just spray this! Wait for 10 minutes and you can see the oil floating along with the foam~~~ oooHHhhhHhhh~~~
You can use it to clean BBQ mesh or even the rotating plate inside the microwave!
It comes with a light lemon scent and is made of certified safe ingredients,without the use of harmful chemicals! 
Ⅲ. Bath Stick Cleaner - 'The Retractable Helper'
Don't let any more dirt accumulate~ This brush head design allows you to change after every use. Hygienic & easy!
The brush head is made of 32 layers of pulp that can be dissolved in water. It contains lemon-based detergent. This is suitable to flush down the toilet bowl after each use! Don't have to worry that it'll clog your toilet bowl! 
In addition to the toilet bowl, you can also use it to clean any corner of the bathroom that needs to be cleaned...
Drainage area✓ Washbasin✓ Tile gaps✓ Water stains on ceiling✓
▼ The grip can go up to 64cm, for you to reach those higher areas effortlessly! ▼
There is also a hook to make your bathroom look neat & tidy!

Ⅳ.Washer Cleaner - 'Wipes out hidden dirt and bacteria'
It's very important to clean your washing machine~ If the washing machine is not clean = your clothes are dirty! 
▼ The exterior of the machine may look clean, but what about the interior? ▼
▼ Before / After ▼
In a small packet, it has a strong detergency and oil decomposability, comes with 99.9% antibacterial and anti-mildew effect.
If you don't have the habit of regular cleaning, start doing it this year!
▼ Customer review (Depending on the condition of the washing machine in your home, the dirt / result may vary) ▼ 
 It is very easy to use:
① Tear open one packet and pour it straight into the washing machine
② Use warm water (about 40 degrees) and let it sit for 1-1.5 hours until the product dissolves
③ Operate the washing machine as per normal once (wash, rinse, spin) 
Ⅴ. Kitchenware Cleaner - 'Get rid of stains and burnt marks!'
The burnt marks on the pots, pans or inside of the vacuum flask are hard to remove!
Or...the drainage area that hasn't been touched for years, it's time to clear it!
▼ Customer Review ▼
No longer need to touch the dirt with your hand, or use a brush to scrub for a long period of time! 
The 5 products mentioned above are the 'Cleanup Essentials' that GONG100 would like to recommend to you. Now...cleaning can be so much easier! Choose to save effort and time to start the brand new year ♡
If you're bothered by messy bathroom cleaning tools...
▼ Ta-dahhhh...this is IT! ▼
Ⅵ. Cleaner Kit - 'Cleaning tools and Storage'
The bathroom cleaning kit contains a bathroom Water Repellent Agent, Scented Bathroom Detergent, Mold Removal Gel, Sponge + Tongs and a storage box. 
Water Repellent Agent

- Prevent water stains and keep the mirror clean all the time

Scented Bathroom Detergent

- Odor Elimination 99.8%, Antibacterial 99.9% and comes with a mild cotton scent

Mold Removal Gel

- The easiest way to remove mold without scrubbing

Sponge + Tongs

- Use with Scented Bathroom Detergent to remove stains more effectively

Storage Box

- Keep your bathroom clean and tidy
Never make your bathroom untidy and dirty, this will have bad impressions for your guests!!!
Are you ready for Chinese New Year? Time to get things cleaned up before visitors start coming…...but it's also important to maintain proper cleanliness and hygiene regularly! ❤️